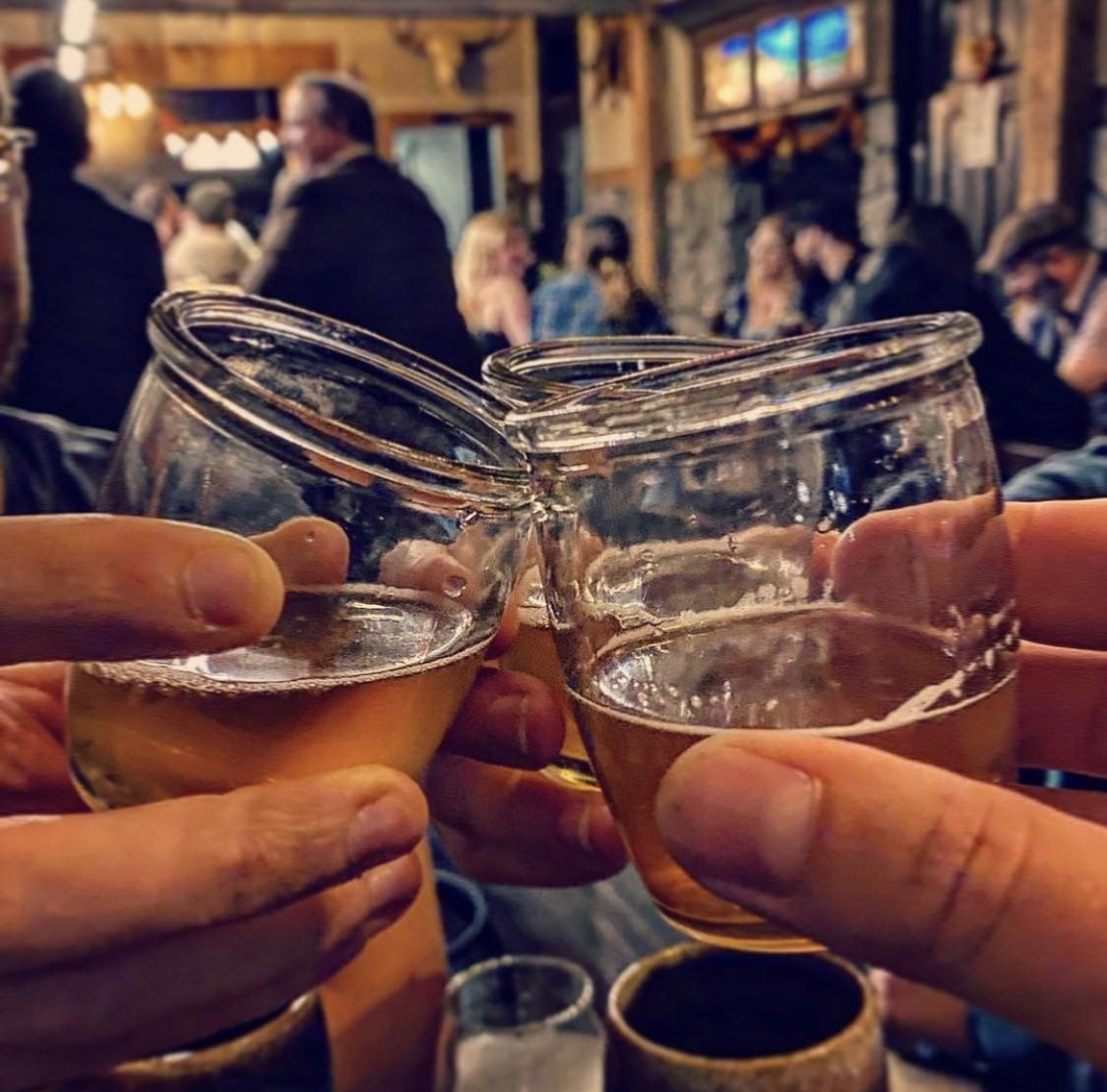 NATURAL, LOCAL, TRADITIONAL MEAD
In 2011 after serving in the US Navy, Maciej Hazelwood began producing small batches of traditional mead at home. After years of working on a traditional recipe, he finally made a mead that he found to be worthy of brewing a large batch. After fermentation was complete on his 50 gallon batch Maciej decided to age it in a custom toasted barrel. The mead tasted so good that he had to share it with friends and family. When his brother, Marcin suggested that he bottle and sell the product, a seed was planted. A few months later after asking his brother to start a mead business with him, Maciej's brother passed away suddenly. So that the dream continued to live on, Maciej decided to continue with the business proposal and officially opened for distribution in September of 2014.


In June 2015, Arktos Meadery opened its doors for customers in Grand Rapids, Michigan. For 5 years Arktos slowly grew and continued to improve on flavors and technique of all of its meads. In the Winter of 2020, the location on the west side of Grand Rapids became their new home. With an old world decor and feel in the new establishment, Arktos can now serve its delicious meads to a larger audience. It has been thriving and adding to its menu over the past 3 years to include braggots, beers, and, as of May 2023, food!
Arktos Meadery is now one more step in this evolutionary process. Nature has so graciously provided us with all the ingredients necessary for the production of this Nectar of the Gods. Now it is our responsibility to take these fruits, spices, and yeasts and combine them with those two wonderfully simple ingredients of honey and water for the purpose of continuing the hallowed tradition of making mead.
It is our hope and intention to provide each and every one of our mead drinkers with the finest, simplest and most natural mead possible. Oh, that sweet, sweet nectar…